Latest News
A great weekend was had by all! Huntsman Son went down to Newbury in his first race since h...
04-03-2019
We had a great start to the New Year with Ceara Be fighting out up at Fakenham for a New Years...
06-02-2019
Stacey Sue
21-September-2018
21-September-2018 12:40
in General
by Admin
It has been another very busy week at Trafford Bridge and we were very pleased to welcome another new recruit in Stacey Sue. We purchased her from Goffs on Wednesday and she was definitely one of the stand out lots. She has won two point to points and won a bumper last week at Worcester making the front cover of the Racing Post as she was ridden by Charlie Swan's son.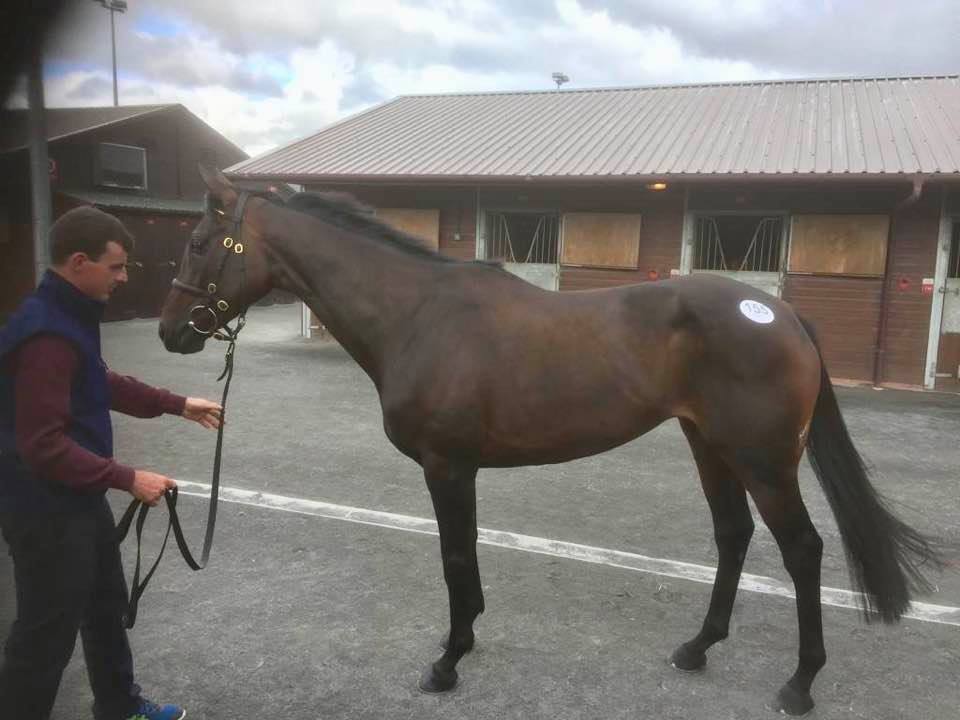 Stacey Sue
Stacey Sue is for a new synidcate, there may be one share left if anybody is interested!
On the runners front we have Panko off down to Plumpton on Sunday and Stepover to Uttoxeter. Both are in good form and we just hope the rain stays away for Stepover.
Following on from the Open Day, we are really pleased that Robbie has found himself a new Owner, Steve Bocking. Steve is a great supporter of the yard and we are sure Robbie will give him lots of fun. He is a gorgeous horse with bags of potential so watch this space.