Latest News
The flying machine which is For Pleasure put up an electric performance to win convincingly at...
15-12-2021
After a bit of an up and down week, Nextdoortoalice put a smile back on our faces. She w...
30-11-2021
Methag Wins At Huntingdon
13-November-2019
13-November-2019 11:12
in General
by Admin
We had four runners at Huntingdon yesterday, which turned out to be a bit of an up and down day. Mountain Ranger, who has had quite a few issues, pulled up in the Novice Chase. The Owners have decided to retire him as he does not seem in love with the game anymore. We will endeavour to find him a lovely forever home now.
Ultimatum Du Roy was having his first run for over 18 months. He jumped well but was just a little ring rusty and he was also pulled up. He will have come on for the run and all being well he will be back out in a few weeks.
Methag, who was 2nd on the flat last time out, ran a superb race taking command over the last hurdle to win in great style. We are really chuffed for her and her Owners. She has come out of the race fine and we will look for another race in the next few weeks.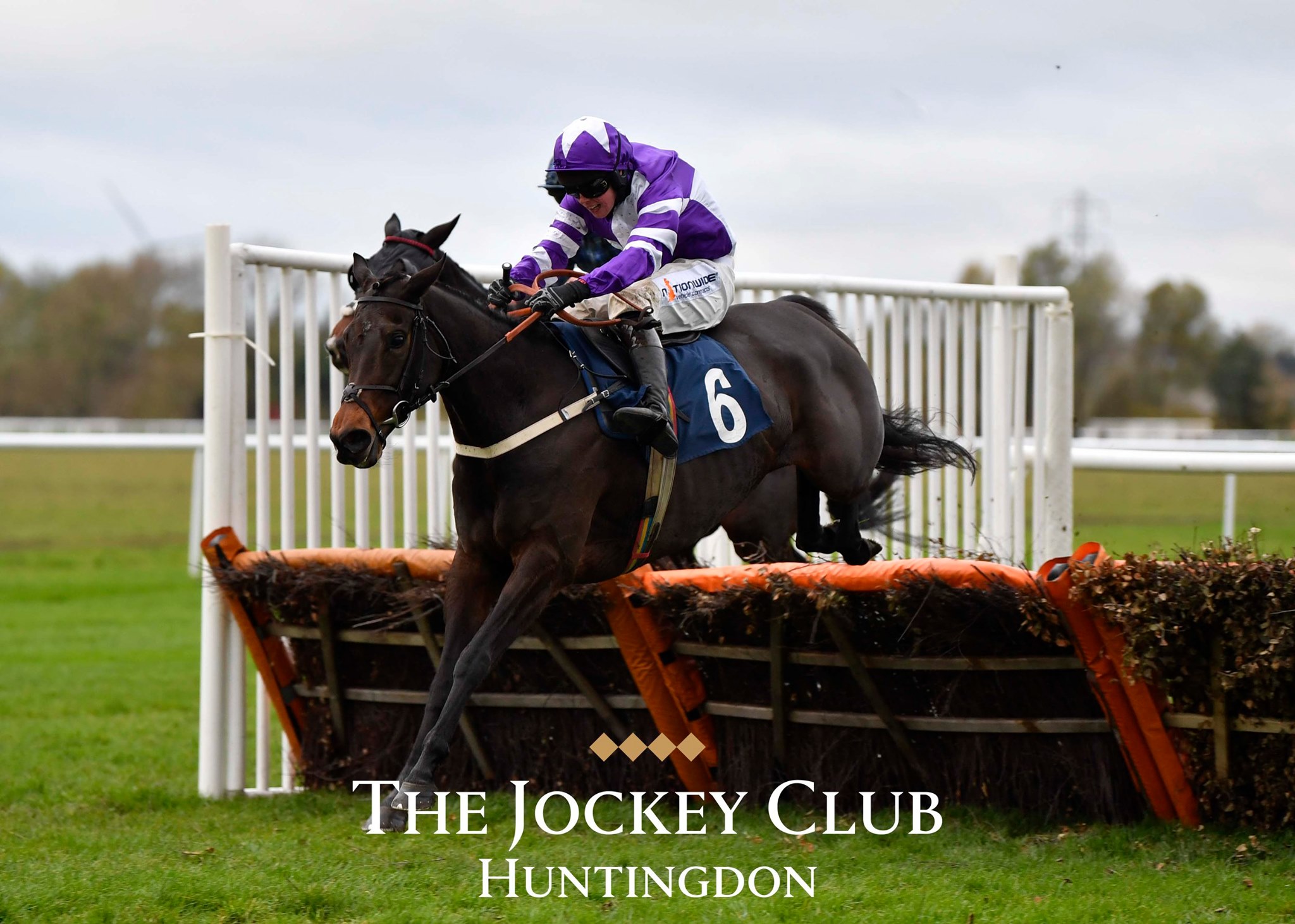 Sea Prince was having his first visit to a race track. He has been working really well at home and is very grown up for a 3 year old. He ran really well in the bumper to finish 7th, Kielan was thrilled with him and is sure he will go close on his next run.
Tomorrow Stacey Sue goes to Ludlow, it is her first run for a while but she seems in good form and we are hoping for a good run.