Latest News
After a bit of a quiet time Feel Like De Baune put the yard back in the winners enclosure under a fa...
18-10-2021
On Sunday we held our annual owners open day, where we welcome over 200 guests. It was s...
09-09-2021
The Sun Finally Shines
09-May-2018
09-May-2018 12:04
in General
by Admin
The past weekend has been glorious with wall to wall sunshine and glorious temperatures. It has been so nice to finally be able to turn the horses which are still in work out everyday. The sun on their backs definitely make them and us feel a lot better.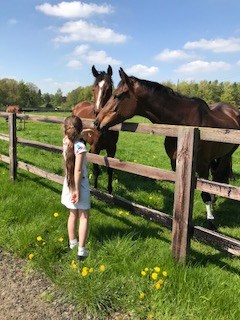 We will be fairly quiet compared to the last few runs on the runners front. Tomorrow The Otmoor Poet goes to Chelmsford for an evening meeting. He has been off of the track for a while but will hopefully run a good race for his connections. In the other direction we have Maggie's Legend for The Gumbrills Racing Partnership going to Worcester. She ran really well last time considering it was her first time over hurdles so fingers crossed for her.
The new flat all weather gallop is coming on really well now. It will be a huge benefit to both the jumpers and the flat horses. It will be very exciting when it is finished.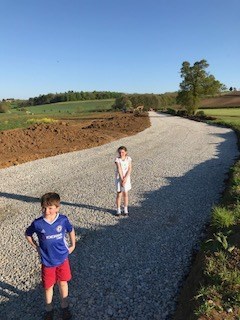 With the sales coming up at Doncaster it looks like there will be some interesting lots going through. If anybody is interested in getting involved in a new progject please do contact us.