Latest News
We are already into the second week of the new season, time goes so quickly! Looking ...
10-05-2022
What an amazing week it has been, with two winners at different ends of the scale. On...
09-04-2022
Indian Native Wins
09-February-2017
09-February-2017 12:00
in General
by Admin
Another winner here at Trafford Bridge with Indian Native running a superb race to win up at Hereford. The ground was awful, rather like a ploughed field but she managed to keep on galloping through it and made it look easy in the end. So pleased for her Owner, Bill Booth, who is a huge National Hunt enthusiast.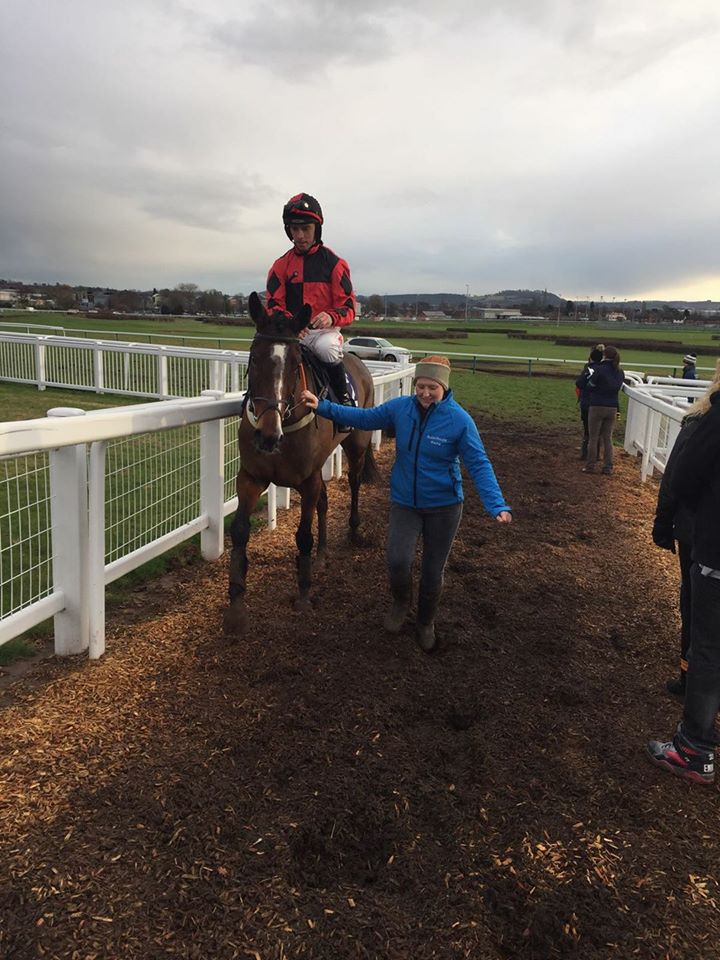 We thought it may be a double on the day with Scooter Boy looking well in contention coming to three out at Market Rasen when he landed steeply and tumbled over. Such a shame as he was travelling well and Trevor Whelan had given him a fantastic ride. Luckily both were ok. Methag was also up at Market Rasen having her 2nd start over hurdles for us. She ran a good race to finish 4th, the winner of her race is heading to Cheltenham so it would have been a fairly hot contest.
Friday The Otmoor Poet ran disappointly on Friday but all came to light after the race when he was slightly lame. He obviously tweeked something in the race but is improving and will be fine.
Today we are at Huntingdon with Running Wolf and Doncaster with Stepover. Both should hopefully have chances.
Although last weekend was quiet winners wise we were busy in the yard with a visit from Fox Trot Racing syndicate. After a coffee and a bacon bap, we had a parade of horses and then watched a few gallop around the round gallop. A great morning was had by all and such a lovely group of people. There are plenty of photographs on facebook from the visit and I will put some on the website.