Latest News
We are already into the second week of the new season, time goes so quickly! Looking ...
10-05-2022
What an amazing week it has been, with two winners at different ends of the scale. On...
09-04-2022
A Winner, Two 2nds and a 3rd!!
07-June-2018
07-June-2018 13:15
in General
by Admin
It has been a great week so far with Methag winning up at Doncaster for us on Saturday. Completely unexpected as she has been slightly disappointing in here recent runs but she definitely did not disappoint in this run. She sat near the back of the field for the majority of the race and when the important part came she swooped past the rest of the runners to win by 2 lengths. Really pleased for her owners who have been very patient. Hopefull now she has got her head in front it will become a regular occurance!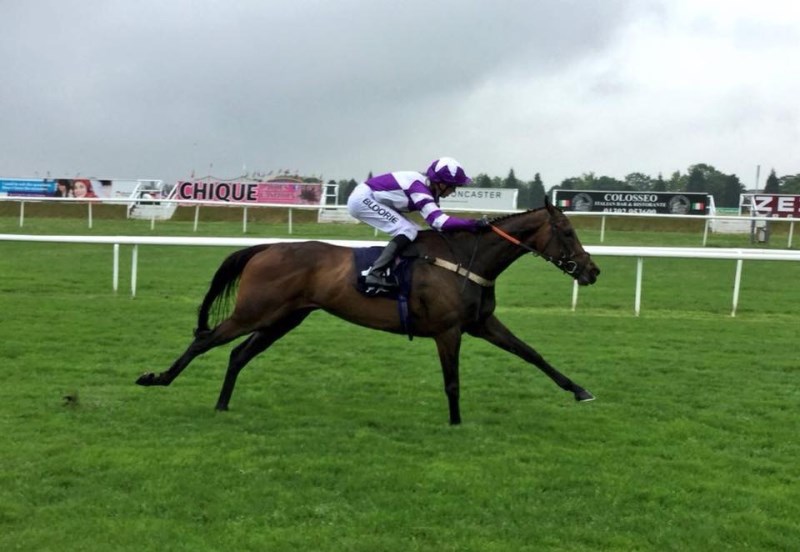 On Sunday Running Wolf ran in a hot race on a very hot day at Fakenham. This is a lovely track which is alway very hospitable and put on some great prize money. Wolfie has not run for a while but put up a great jumping performace to finish 2nd. Again great for the owners and hopefully he will come on a little for the race.
Monday evening was Windsor with The Otmoor Poet (TOP). TOP could do with coming down the handicap a little but after finishing 3rd in his race I think he will be going up a bit rather than coming down!! A great run by him and super that so many of his owners could be there.
Stepover went to Southwell on Tuesday. She has not run for a while as we have been waiting for the ground but she is very tough and ran really well to finish 2nd. She will hopefully come on for the run and should give us some fun over the summer.
On Saturday The Golden Horse Racing Club are having an Open Morning at the yard which will give their members a chance to see their horses. It is then onto Stratford where Crystal Sunstone will be running for them.
Panko goes to Goodwood on Sunday, fingers crossed he should run well.