Latest News
We are already into the second week of the new season, time goes so quickly! Looking ...
10-05-2022
What an amazing week it has been, with two winners at different ends of the scale. On...
09-04-2022
Bank Holiday Winner
07-April-2015
07-April-2015 9:34
in General
by Admin
The Easter Holidays seem to be flying past and finally after a week of wet and windy weather the sun is starting to shine. It was definitely shining for us at Fakenham yesterday with our Racing Club horse Ogaritmo getting up to win by a nose at Fakenham. She really deserved that as the last time she ran there, two runs ago, she would have been 2nd if she had not taken a horrible fall at the last. She is a real tough little mare, she showed that yesterday and it was great that members of the Edging Ahead Racing Club braved the Bank Holiday traffic to pick up the trophy.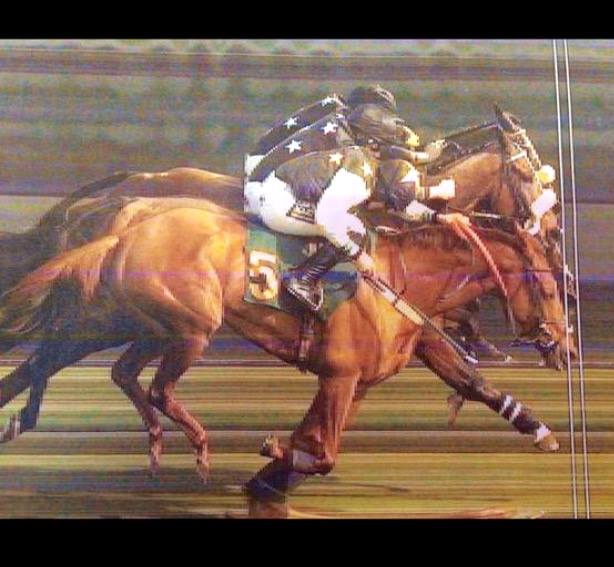 OGARITMO (THIS SIDE) PHOTO FINISH
Edging Ahead Racing Club have had a great season so far. The horses have run in 14 races (over jumps) and out of those they have won 4, been 2nd twice and 3rd once. Along with that we also had 6 races on the flat last summer and have been placed in 3 of those. Not bad results so well done all!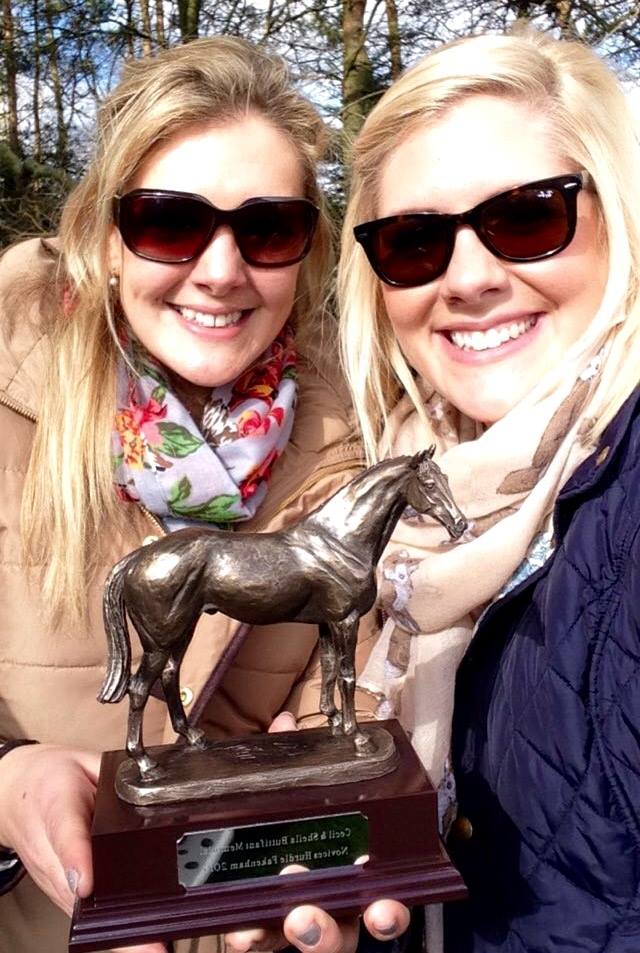 Edging Ahead Winning Owners
The rest of the yard are keeping up their form with 5 out of the last 7 runners having either won or been placed. Come On Harriet put up a fine performance at Stratford to be 3rd at 50/1. As I have told you before she is Midnight Chorister's sister and he was also 3rd at Kempton 8 days ago. He has had quite a busy season out of 10 runs he has won twice and been placed 3 times so he may go on an early holiday now.
Ultimatum Du Roy was beaten 1 length at Huntingdon 7 days ago. Another great run from him, the ground had just quickened up that day and he does prefer the going slightly softer otherwise he would probably have won. We will be hoping for a bit more rain for him over the next few weeks if he is to run again.
Quiet this week until the weekend when Maybell and Periquest have entries at Market Rasen. The end of this week will be taken up with watching Aintree, the racing as usual looks fantastic.
So far this Easter Holidays the children have done a production of Chitty, Chitty, Bang, Bang, been swimming, had a Easter Sunday Family Lunch, been on two Easter Egg Hunts and visited Waddessdon Manor. With another week of the holidays to go I am feeling (and looking) more exhausted than them, funny that!