Latest News
We are already into the second week of the new season, time goes so quickly! Looking ...
10-05-2022
What an amazing week it has been, with two winners at different ends of the scale. On...
09-04-2022
Huntsman Son wins easily at Newbury
04-March-2019
04-March-2019 12:31
in General
by Admin
A great weekend was had by all!
Huntsman Son went down to Newbury in his first race since his wind op. He has been in really good form but with some of the string not being 100% you can sometimes not tell how they are going to run until they get to the track. He is a very tough horse and we could not have been more thrilled for the horse and his Owner, Mr Bill Booth, when he won easily under a fabulous ride by Kielan Woods. A lovely birthday present for Bill who was 93 yesterday, an amazing man who loves his racing and we were so pleased he was able to get to the track to welcome his winner in.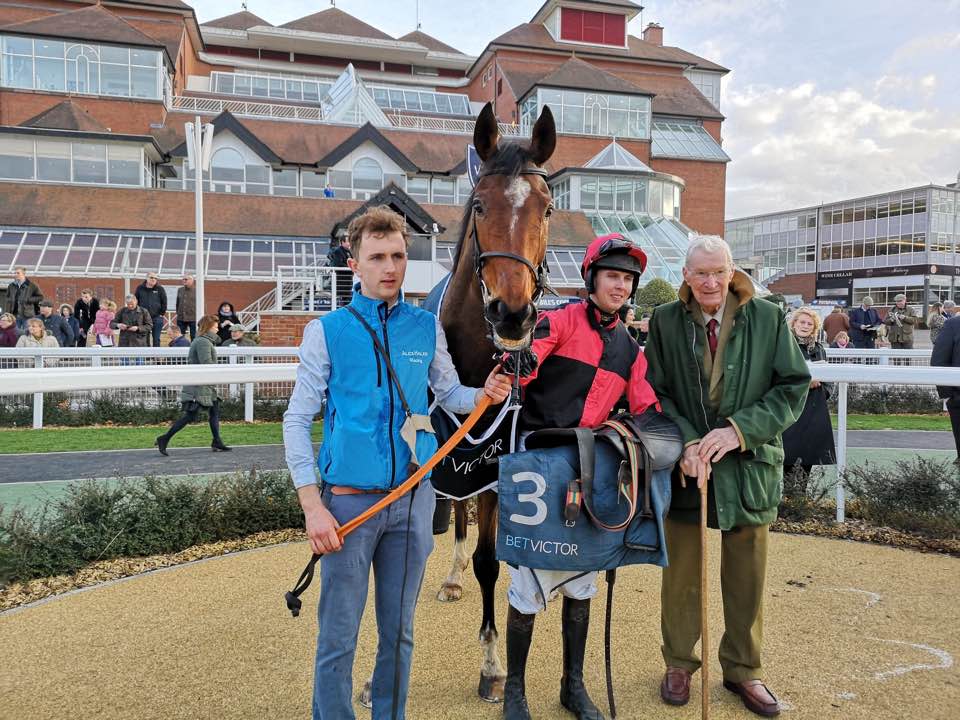 On the same card Danielle, who rides out for us, rode our own Take Two in the Charity Race. Both of them had a great time to finish 3rd and brilliant she could raise so much money for Greatwood Rehoming of Racehorses. Well done Danielle.
Today we run Jimmi Chew and Tinker Time at Fakenham. Ben Brackenbury, who rides out for us, owns both horses and will take the ride on Tinker Time while Keilan Woods will ride Jimmi Chew. Fingers crosssed for a good result.