Latest News
We are already into the second week of the new season, time goes so quickly! Looking ...
10-05-2022
What an amazing week it has been, with two winners at different ends of the scale. On...
09-04-2022
Bit Chilly!
03-February-2015
03-February-2015 11:18
in General
by Admin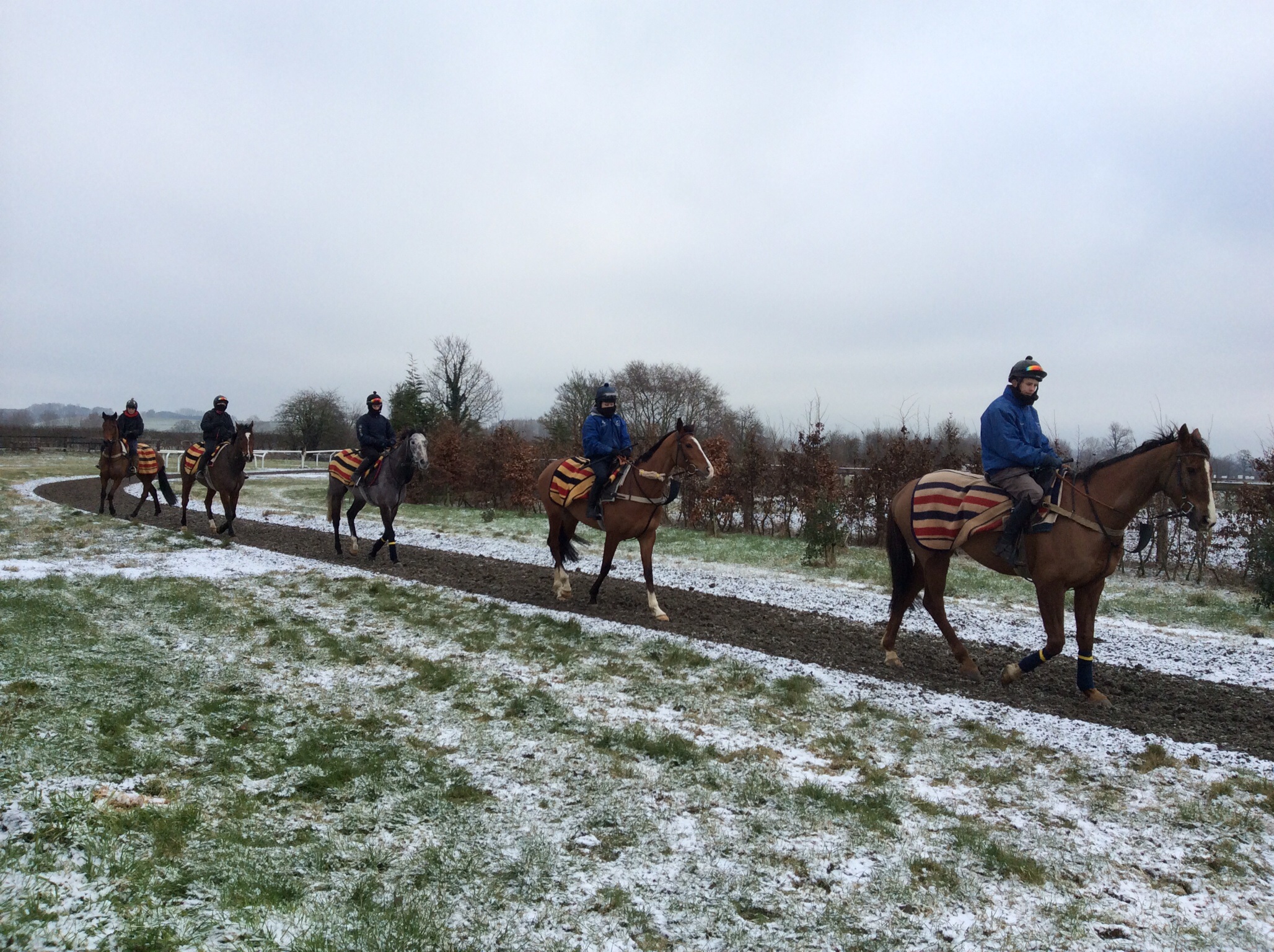 We thought we had nearly got away with it this winter but I'm afraid not! Over the last week numerous meetings have been abandoned and at the moment we are all dressed up with nowhere to go. There is a faint chance Taunton may be on which is Thursday, Gilzean and Running Wolf may make the trip down there. At the weekend Crafty Roberto has an entry which is Uttoxeter but I must say that does look doubtful. Take Two maybe the only runner as he could go to Wolverhampton on Saturday evening which you would hope will be ok.
Alex may be off to the sales on Thursday so who knows by the end of the week we may have a new head looking over the door.
Hopefully on the next News there may be more to report!