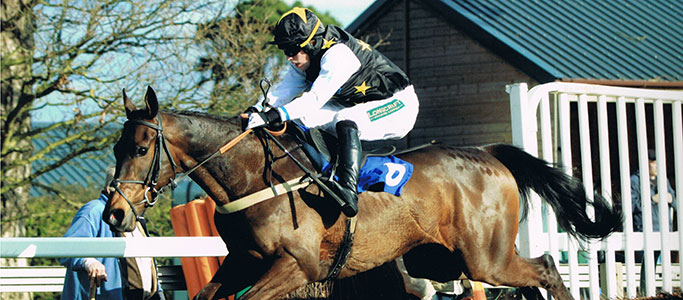 Edging Ahead
Edging Ahead Racing Club provides members with an ideal way to become involved in horseracing without a large investment.
The club always has three horses running at anyone time. Membership of the club not only means you get to go racing as often as the horses run but also gives you a chance to have a much closer insight into the world of Horse Racing.
As a member you are welcomed to the yard to meet the trainer, see your horses on the gallops or at rest back in their stables. You will also get free or discounted entrance to the races when a club horse runs along with admission to the Owners and Trainers facilities. There is the chance to meet your jockey before the race and hopefully collect the trophy after the race.
Members are also invited to attend the yards open days.
All this for just £50 per month.
Latest News
After Solo Saxphone thrills on Sunday at Worcester, Queens Highway followed suit by winning ea...
21-06-2022
Winner, winner! Solo Saxophone wins easily at Worcester races yesterday, under a great f...
20-06-2022